Wild Heaven Sunburst IPA is a juicy year-round addition
admin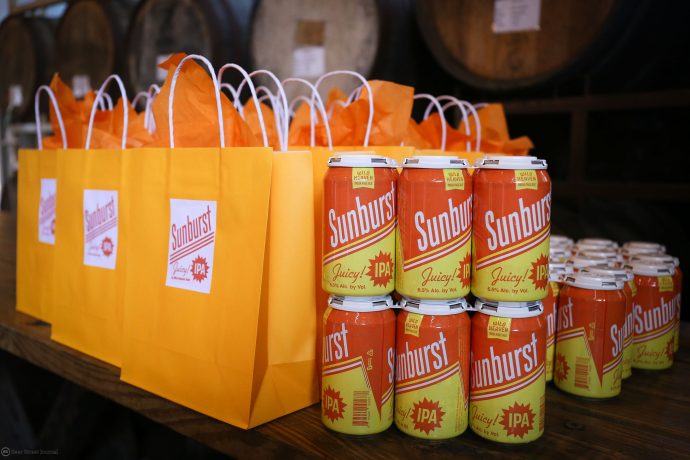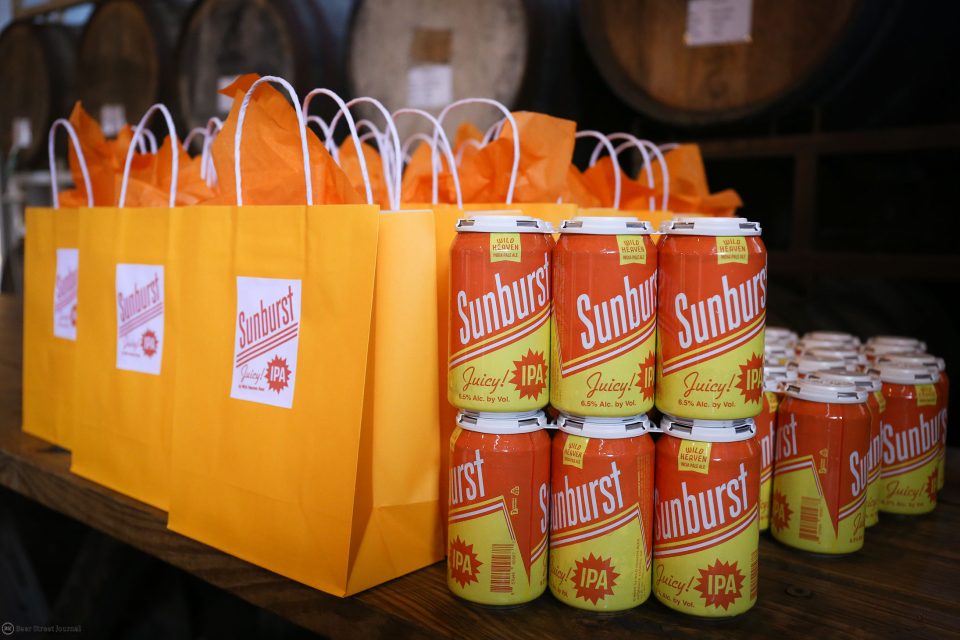 Wild Heaven Sunburst IPA launches this, marking just the third year-round IPA the brewery has released in 12 years.
More than a decade ago, Wild Heaven launched with just two beers – Ode to Mercy (Imperial Brown Ale with coffee) and Invocation (Belgian Golden Strong Ale). An IPA release by the brewery was years away from being brewed, even with strong consumer demand. According to co-founder Eric Johnson at the time, "we'll make one when I think there is a recipe good enough."
Finally, in 2016, Wise Blood IPA hit the lineup year-round. A year later, and 100 test batches and water chemistry adjustments, their first imperial IPA – Good Vice hit taps. Wild Heaven initially intended it to be year-round, but the brewery's passion for that recipe faded fast. Then came Altair IPA in 2018. Each beer was a stop on a hoppy journey to now.
Wise Blood and Altair are now ghosts.
Here at the brewery, the canning line is busy filling cans of Sunburst IPA – a new and now only year-round IPA the brewery will have for the foreseeable future. It's aptly named. Sunburst is every bit bright and juicy as it's billed. A big flavor departure from the brewery's IPA predecessors, it's looking to be one of the premier southern IPAs.
That spawned a debate with Josh Franks, head brewer at Wild Heaven. Could Southern IPA be a thing? India pale ale is undoubtedly the style juggernaut of the craft beer world. Going back about 15 years ago you'd find popularity with the English IPA. Soon to be taken over by West Coast IPA. Then a steady sequence of hoppy variants- the Belgian IPA, the Black IPA (aka the Cascadian Dark Ale), the New England IPA, and lactose heavy milkshake IPA. Should The South have its own?
Maybe they already do.
It's not an official style but perhaps it should be. Think of an IPA that's hoppy and bright. Juicy like a hazy IPA but still fairly clear, still holding on to some West Coast IPA bitterness. A subtle hybrid of two dominant styles. Creature Comforts Tropicalia and Scofflaw Basement IPA would be great examples. A (highly theoretical) southern IPA would be bright and sunny. Just like the sun-soaked, pollen heavy, 3 weeks of cold weather region they were born into.
Wild Heaven Sunburst IPA hits retailers this week year-round in 12-ounce cans and draft.
Style: IPA
Hops: Citra, Talus, Galaxy, Mosaic, Cascade, Chinook, Amarillo
Availability: 12oz Cans, Draft.
Debut: 3/24/22
[See image gallery at beerstreetjournal.com]
The post Wild Heaven Sunburst IPA is a juicy year-round addition appeared first on Beer Street Journal.