Wild Heaven & Bulliet Bourbon release 5th collaboration
admin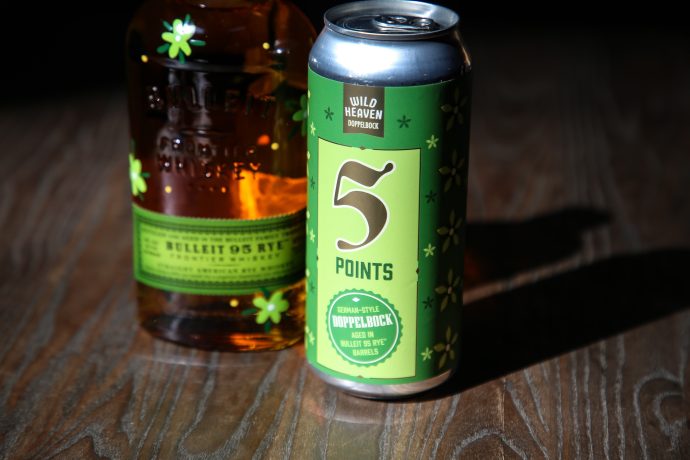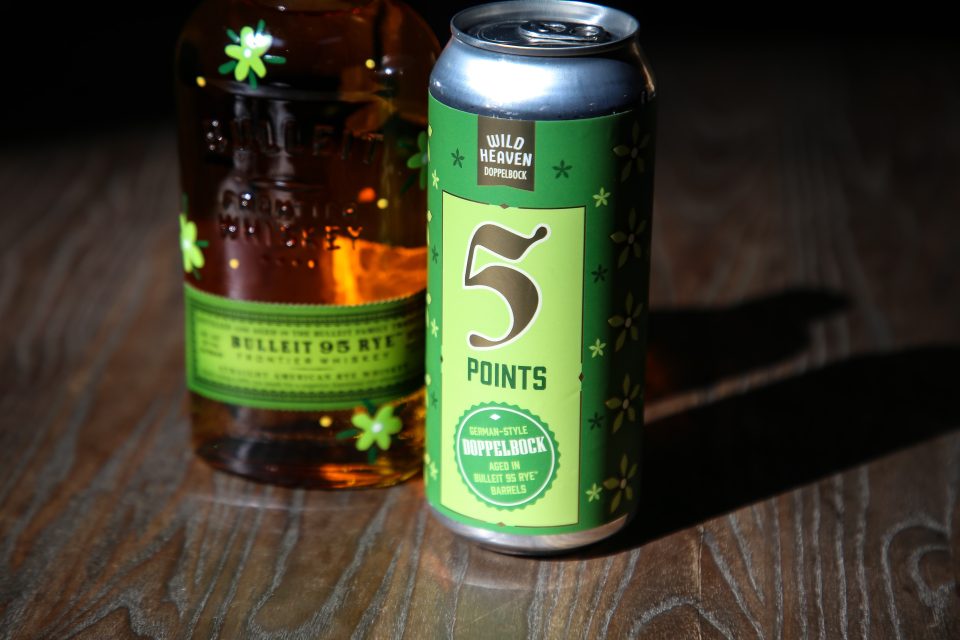 Wild Heaven Beer and Bulliet Bourbon release 5 Points Doppelbock, the fifth installment of their ongoing barrel-aged series.
Recapping the project, Bulliet Bourbon was always stingy with their barrels in the past. As Tom Bulleit told Beer Street Journal during an Atlanta launch event more than a decade ago, all the distillery's barrels were sent to Scotland for whisky aging. At the time he seemed almost confused at the notion that America's breweries would want empty bourbon barrels. That would all change in 2020.
Bulliet did a little quiet research, looking for breweries with not just a robust barrel program, but breweries that really cared about barrel aging. Georgia-based Wild Heaven stood out to the Bulliet team and ultimately the Beer and Bourbon Series was born.
The idea is simple. Wild Heaven creates a beer and Bulliet overnights freshly emptied (wet) barrels from the distillery 437 Miles South to Avondale Estates, Georgia. Fill the barrels, and wait. During one of the worst years in human existence, 2020, 95 Shilling Scotch ale kicked off the series. The alcohol by volume could have never been high enough for us considering the times.
RELATED: WILD HEAVEN'S BULLEIT COLLAB WAS WORTH THE WAIT
As fall descends upon Atlanta, the latest emergence is 5 Points – a German-style Dopplebock, aged in Bulleit Rye barrels. Let's get straight to the point, this beer- much like this series- just keeps getting better and better. A Doppelbock may be a rarer style in the craft brewing world, but Wild Heaven's head brewer Josh Franks has created a perfect reminder of how damn good they are. "I think it really turned out quite well," Franks tells us. You'll never hear the guy brag, but the smile on his face after a few sips of 5 Points tells us everything.
The fresh barrels from Bulleit really make all the difference world here. Vanilla flavors from the rye bourbon-soaked oak in 5 Points are fresh and bold, almost to the point of decadence. The creamy toffee and raisin flavors notes the dopplebock round out this cool weather sipper. More proof that this duo knows what they are doing.
Wild Heaven 5 Points Dopplebock debuts this week in 16-ounce cans and draft. Wild Heaven and Bulleit are already working on their next project.
Style: Dopplebock (Barrel Aged. Rye Bourbon.)
Availability: 16oz Cans, Draft.
Debut: October 2022
[See image gallery at beerstreetjournal.com]
The post Wild Heaven & Bulliet Bourbon release 5th collaboration appeared first on Beer Street Journal.