Tucker Brewing takes home Georgia's 1st lager gold in 30 years
admin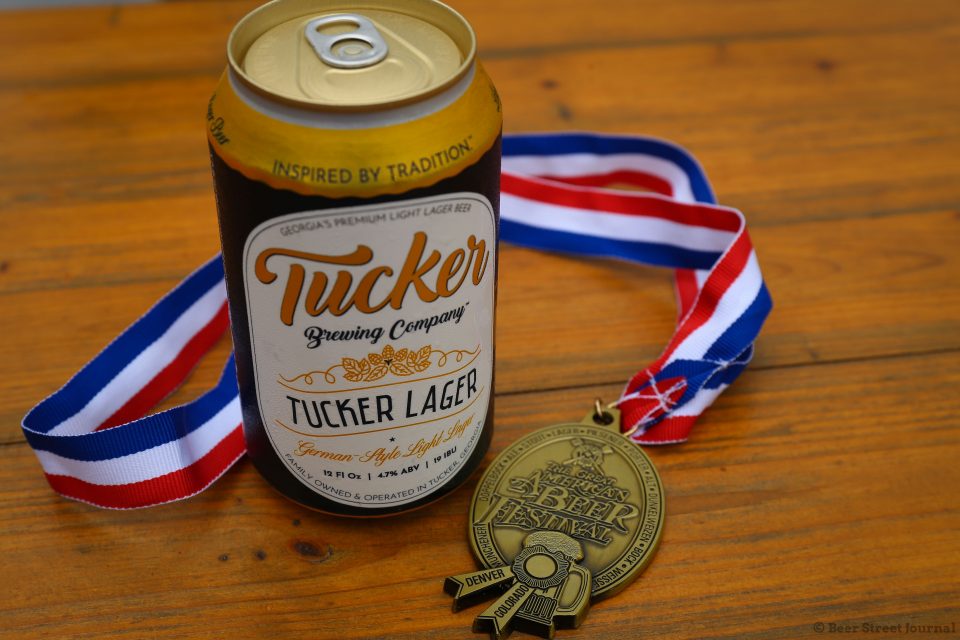 Georgia's Tucker Brewing Company just took home Great American Beer Festival Gold in the Light Lager category. In an American landscape of nearly 10,000 breweries, that's not an easy feat.
American craft beer is in a bit of a "lager renaissance" of sorts it's finally normal [again] to see a lager on tap at a brewery. Hell, just a few years ago in Georgia folks were all but drowning in a sea of IPAs and stouts, but now – the Peach State is home to at least three lager-focused breweries. We'd like to extend a personal thank you that no one has tried to make a milk lager. (Yet.)
Tucker Brewing's Lager, aka Tucker Lager, is barely four years old. The brewery's appropriately named head brewmaster Tucker Eagleson (purely coincidental) was brewing at Heavy Seas in Baltimore, Maryland when he stumbled across the head brewer job at Tucker Brewing on ProBrewer. His name naturally got his foot in the door.
One of the conditions of getting the job was that Eagleson had to have at least two lager recipes ready for the brewery's upcoming Tucktoberfest that year. Within weeks of landing in Georgia, he had a märzen and Honeysuckle Helles Lager, that would eventually be Tucker Lager ready to go.
The märzen is seasonal, but Lager immediately became year-round. "The recipes for either beer never really changed after the fest," Eagleson says. It was just a series of [a thousand] different tweaks and sensory panels to improve the beer," he adds.
Light Lager may sound like a common beer, but it's unforgiving if you don't know what you're doing. A stout or porter might hide imperfections or off-flavors, but a lager is like changing clothes in the front yard. You see everything.
Here in 2021, Eagleson figured it might be time to enter it in GABF, which still held the competition despite canceling the public festival for the second year in a row. Last Saturday morning, Eagleson woke up to a text from brewery co-founder Ashley Hubbard that out of 137 category entries, Tucker Lager won gold. "It took a second for it to set in," he says.
It's actually the first gold medal for a lager in Georgia in more than 30 years. A medal that's well deserved. The all-German hop and malt lager is about as clean and crisp of a beer as you'll find anywhere.
Taking home gold for a light lager on your first try is no easy feat I say to him. Eagleson smiles and simply replies. "I'll drink to that."
The post Tucker Brewing takes home Georgia's 1st lager gold in 30 years appeared first on Beer Street Journal.