Terrapin hosts sunset beer tours of the Atlanta Braves ballpark
admin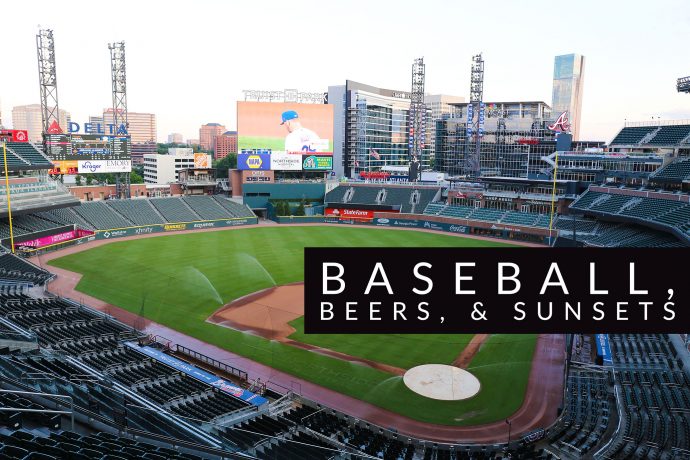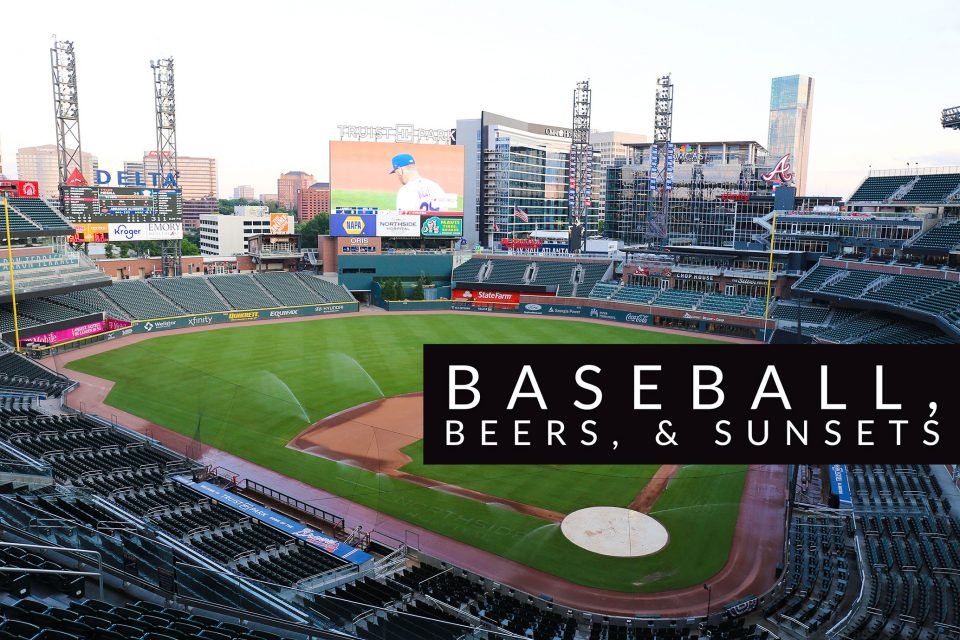 While the Atlanta Braves head into fall trying to stay on top of the NL East, there's something else going on at the Braves Stadium worth checking out.
Beers at sunset.
In 2017, the Atlanta Braves left Turner Field just south of downtown Atlanta and headed north to Cobb County. Regardless of where you land on that move, Truist Park and surrounding Battery Atlanta is new fun-land of restaurants, shops and apartments, plus a full distillery and a brewery- specifically Terrapin Beer Company. If beers, baseball and sunsets is something you crave, this is a unique ballpark experience you need to scratch off your list.
There are fewer ballpark breweries than you have fingers on one hand. Terrapin isn't resting on that fact alone, and neither is Truist Park. So when the team is on the road, you can wander the home of the Atlanta Braves in a way you couldn't any other time.
[See image gallery at beerstreetjournal.com]
Terrapin's co-founder "Spike" Buckowski randomly calls me sometimes to talk chat beer industry stuff, but on this particular day he wants us to come take the first look at a new Terrapin/Atlanta Braves fan experience that will be held on non-game days.
So just before magic hour, we meet Spike at the Terrapin's taproom the park. We have a couple of pre-tour beers and head out on this "Twilight Tour." Here's the gist if you don't have it yet – the tour is a behind the scenes look at the stadium, with beers, as the sun sets.
It may be the hottest part of summer in Atlanta right now, but 3 or 4 Terrapin Los Bravos Lagers really help take your mind off of it. It's summer in the south after all.
Naturally the whole thing kicks off with a look inside Terrapin's ballpark brewhouse. Next you head to the top of right field for a birds-eye view of the field as the evening irrigation kicks on. Oddly- even though there's no game you still somehow smell hotdogs and popcorn. A short walk around to home plate side is a stop in the press box. We crack the tab on another beer and watch the sunset from here.
[See image gallery at beerstreetjournal.com]
This next destination we didn't expect. A stroll onto the the actual field. Today there's no threatening security guard, or streaking required to do it. We walked freely onto the warning track and right up to first base, beer in hand. If you're so inclined, you can step down into the Braves dugout. There's always a new place to drink a beer and MLB dugout is a new one for us.
There is a piece of baseball history that makes the tour alone worth it – Hank Aaron's actual 715th home run bat, touched by the god himself . Sadly we lost "Hammerin' Hank" this year. The bat is currently on loan to the ballpark.
Now swanky club suites might not be your thing, but you still get to see where the high rollers hang out. Some suite holders maintain personal wine cellars for game-day consumption. There was a lot of Napa Valley locked up there.
The whole tour runs about two hours, and honestly it's pretty damn cool. It's a fun behind the scenes tour of the park, and you get to drink beer while you're doing it. The Twilight Tour is a new way to connect the team and the brewery, or simply baseball itself as the sun sets over the city. It's more than just the 82 at home.
Baseball and beer go well together. Win or lose.
Click here for a list of upcoming Terrapin Twilight Tours
[See image gallery at beerstreetjournal.com]
The post Terrapin hosts sunset beer tours of the Atlanta Braves ballpark appeared first on Beer Street Journal.