Second Self Beer to shut down June 17th
admin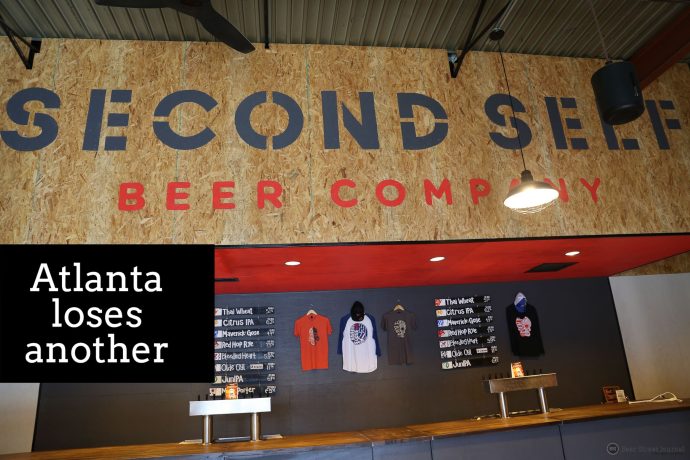 Atlanta, Georgia-based Second Self Beer will close its doors at the end of this month after 9 years of operation.
Second Self – situation on the city's upper westside, was the 42nd brewery to open in the Peach State. The brewery had a geeky streak, releasing beers like Maverick & Gose (Top Gun) and Triforce IPA (a legend of Zelda nod.) As the years progressed, founders Jason Santamaria and Chris Doyle pivoted the brewery to be more than just beer, with the goal of being a full "beverage company."
Second Self released "Cirrus," a line of non-alcoholic CBD drinks, as well as taking on numerous contract brews and beverages for third-party companies.
That pivot was successful for a while until the challenge of the pandemic and rising costs forced the contracts to fold. That was a big financial hit for the brewery.
In a phone call, Santamaria told Beer Street Journal that in an effort to potentially save Second Self, the brewery cut their taproom hours, while Jason himself took himself off of the payroll going back to his previous role at IBM.
"Everything is just so much expensive, it just kept getting more complicated," he says.
The brewery's last day will be June 17th, open from 1-9 pm.
On a personal note – I want to say thank you to Jason and Chris. You both have been welcoming of Beer Street Journal even before the Second Self even opened to the public. It has been an honor and a downright freaking blast covering your releases over the years, not to mention canning days, tank pulls, and nerd trivia. You are some of the kindest people I have met in the beer industry. Legend of Zelda for life.
All images: Beer Street Journal
[See image gallery at beerstreetjournal.com]
The post Second Self Beer to shut down June 17th appeared first on Beer Street Journal.