POG: New Realm Tropic Dream launches year-round
admin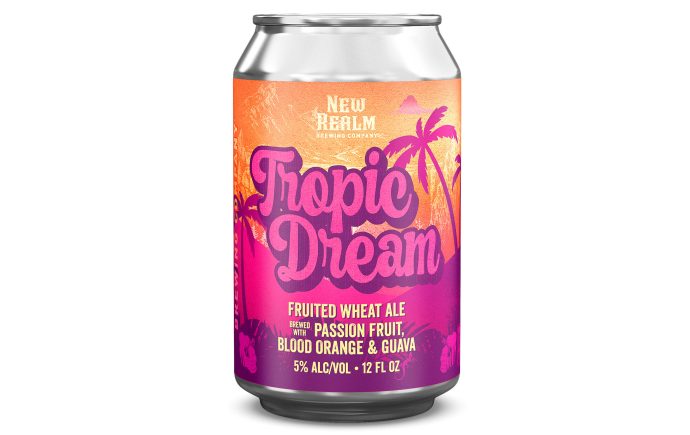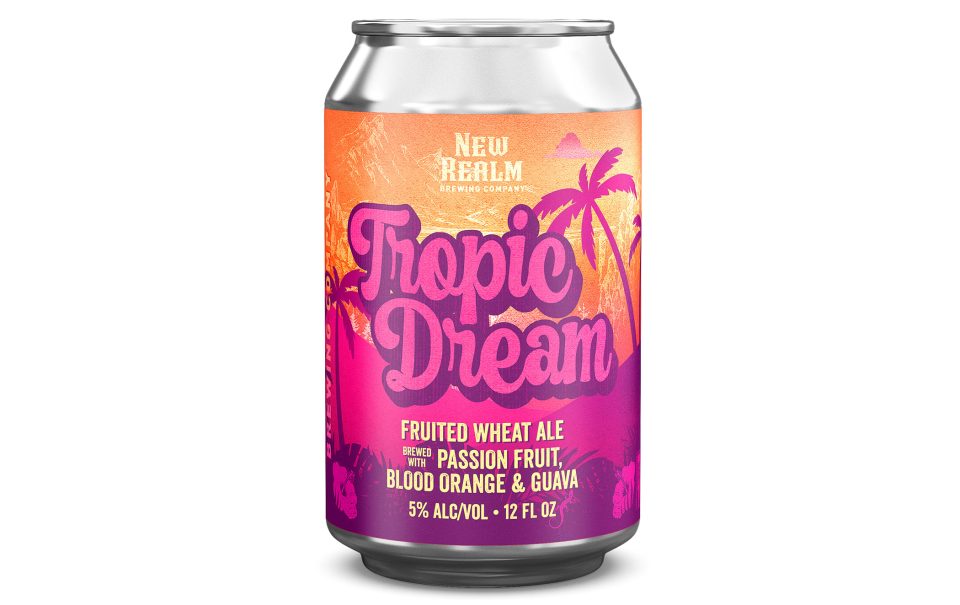 New Realm Tropic Dream, a fruited wheat ale, joins the brewery's lineup year-round in March 2022.
Tropic Dream is a "POG" beer – aka Passionfruit Orange Guava. If POG brings up flashbacks of the milk cap game from the 90's there's a reason. The POG drink dates back to creator and product consultant Mary Soon, who worked for Haleakala Dairy in Hawaii in 1971. The caps to the milk bottles spawned the 1990's milk cap game. Interestingly, the original POG drink was never sold with cardboard caps, but the dairy gave the caps with the POG logo as promotional items in the 70's. A teacher in the 1990's was using the milk caps as a counting aid in the classroom, brought up this milk cap game she used to play, and well- it all really caught on. The 90's kid fights over collectible POGs began.
As for this "POG," New Realm's Mitch Steele and brewing team brewed up something tropical, using fresh blood orange, passionfruit and guava juices. The final recipe was decided after eight different fruited wheat batches. POG goes together for a reason, apparently.
Tropic Dream has a prominent tropical fruit character, with a slight tartness and smooth finish. It's light, refreshing, and a beer that we are really proud of." – Mitch Steele
New Realm Tropic Dream is available at all brewery locations now, with 12-ounce cans launching the first week of March.
Style: Fruit Beer (w/ Passionfruit. Blood Orange. Guava.)
Availability: 12oz Cans, Draft. Seasonal Release.
Debut: March 2022
5% ABV
The post POG: New Realm Tropic Dream launches year-round appeared first on Beer Street Journal.