Orpheus releases Do or Die Oatmeal Cream Stout year-round
admin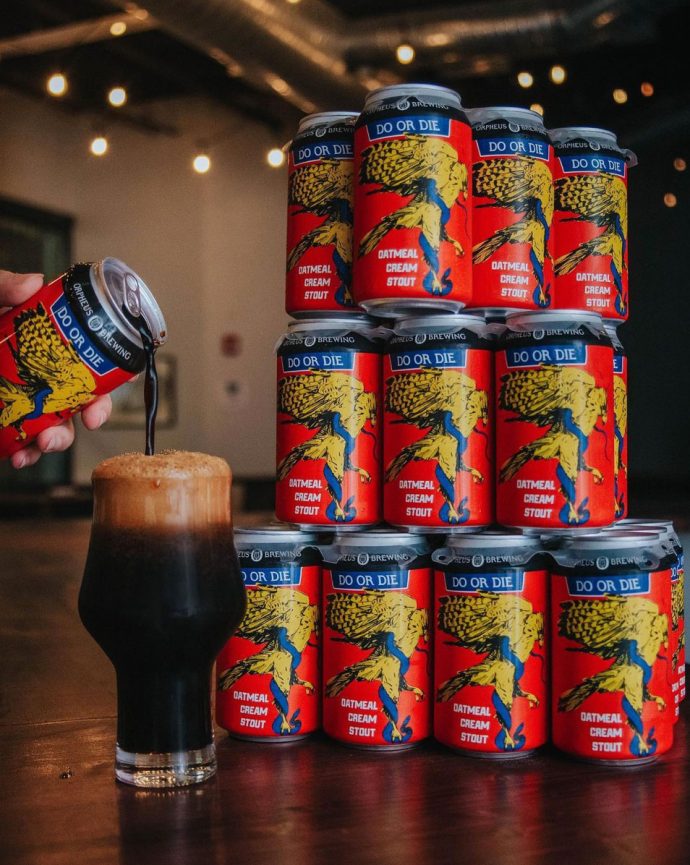 Orpheus Brewing Do or Die Oatmeal Cream Stout debuts at the Atlanta-based brewery this week.
Coming down from the brewery's "Year 7" anniversary that featured nearly a dozen imperial stouts, is an Orpheus beer a little smoother and far less boozy. The brewing team was inspired by a simple English milk stout, heavy on oats, chocolate, and wheat malts. "We love making stouts and wanted to brew one you can have pints of, instead of tasters," per the brewery.
The oatmeal cream stout (thanks to a dosing of lactose milk sugar) has chocolate and coffee aromas and finishes with hints of caramel and toffee.
UPCOMING EVENT: BURNING MOUTH 2021 at ORPHEUS BREWING
Orpheus Brewing Do or Die Oatmeal Cream Stout is available starting this week in 12-ounce cans and draft year-round, everywhere the brewery distributes.
Style: Oatmeal Stout (w/ Lactose)
Hops: Columbus
Malts: 2-Row Malt, Simpsons Golden Naked Oats, Crisp Pale Chocolate Malt, Simpsons Crystal Extra Dark, Crisp Crystal Extra Dark 120, Simpsons Black Malt, Crisp Torrified Wheat, Flaked Oats
Availability: 12oz Cans, Draft. Year-Round
Debut: 10/6/21
6.1% ABV
Image: Orpheus Brewing
The post Orpheus releases Do or Die Oatmeal Cream Stout year-round appeared first on Beer Street Journal.