New Realm releases a new collaboration with Zillacoah Beer
admin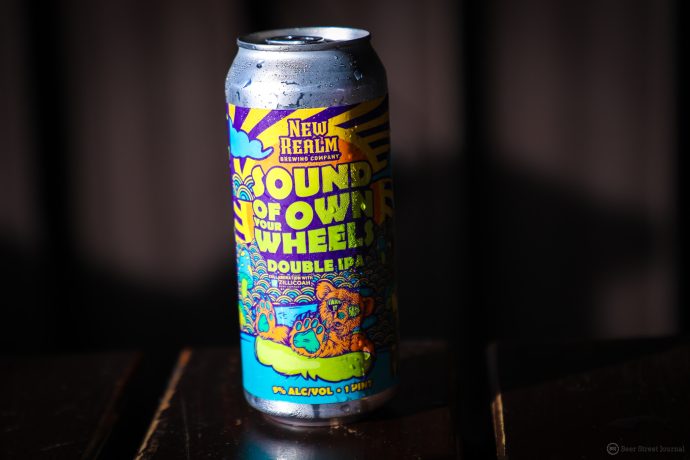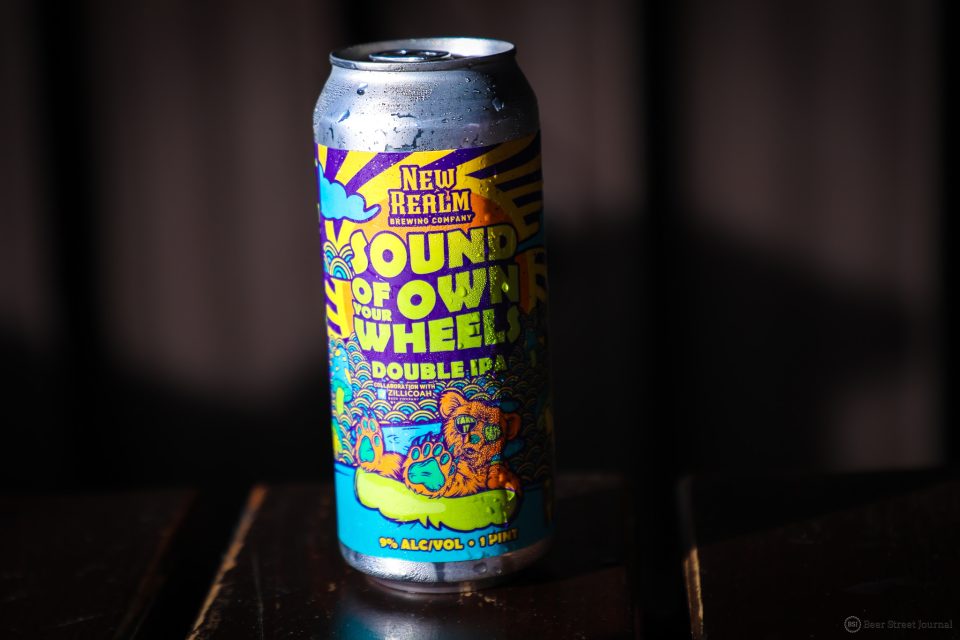 New Realm Sound of Our Own Wheels has hit shelves, a collaboration with North Carolina's Zillacoah Beer Company.
This double IPA is actually a family collaboration, a first for New Realm. Jon Chassner founded Zillacoah in Woodfin, North Carolina in 2017, and Jeff Chassner is the Chief Sales Officer of New Realm. As the name suggests, these Chassners are cousins. Family ties make a beer collab pretty self-evident.
New Realm's brewmaster and co-founder Mitch Steele, Jeff, and Beer Street Journal traveled to Zillacoah's home of Woodfin for the first of what would be two brew days. We're pretty sure Zillacoah's Jon and John (Chassner and Parks) wanted to brew an India Pale Ale with the man who literally wrote the book on IPA, so an Imperial IPA had to be on the brew sheet.
Sound of Your Own Wheels is a big tropical flavor bomb, brewed with Azacca, El Dorado, and Strata hops. This douple IPA pours golden and clear like a west coaster (Mitch Steele has entered the chat) and 9% alcohol by volume. It is prudent to note that Wheels doesn't drink at all like a 9% beer. Finish the 4-pack one sitting and see what we mean.
We asked Steele what he thought of the finished beer this week at the launch in Atlanta. "It's probably the best double IPA we've made yet," he says with a smile. While New Realm's beer styles have been all over the map, the brewing of imperial IPAs have been reserved for special occasions like anniversaries or friends. You honor the special occasion with high alcohol and hops, naturally.
Sound of Your Own Wheels is bright and sunny like late summer in the South and strong enough to make you forget how you feel like you've been pushed into a because you walked two feet outside your front door. The Sound of Your Own Wheels might just be you telling yourself to "drink more."
Available in 16-ounce cans and draft for a limited time.
Style: Imperial IPA
Hops: Azacca, El Dorado, Strata
Availability: 16oz Cans, Draft.
Debut: Mid-July, 2023
9% ABV
[See image gallery at beerstreetjournal.com]
The post New Realm releases a new collaboration with Zillacoah Beer appeared first on Beer Street Journal.