Mother Earth adds Heavy Cloud Hazy IPA to year-round lineup
admin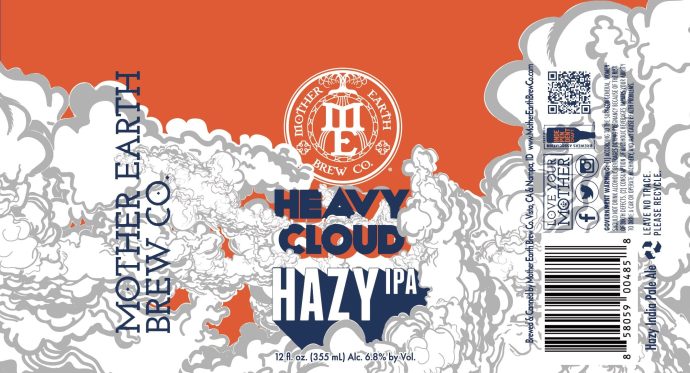 Mother Earth Heavy Cloud Hazy IPA joins the brewery's year-round lineup in March 2022.
Hazy IPAs are nothing new the Mother Earth, frequently released in the brewery's ongoing Project X Series. According to Mother Earth, Heavy Cloud a "more accessible take on the style, with the softer palate and more delicate aroma." Translation – it's a hazy IPA that's not a palate destroyer.
"…We were looking to make a go-to Hazy: Something mellow and sessionable, with a slightly lower ABV, but with the hoppiness that IPA fans have come to expect. "-Chris Baker – Director of Brewing Ops, Mother Earth Brew Co.
Baker also chose a 12-ounce can format for this release as well. Galaxy, Citra, and Sabro are the hop headliners in this release, bringing stone fruit and melon to the flavor profile.
Mother Earth Heavy Cloud Hazy IPA ships this week in 12-ounce cans and draft year-round.
Style: Hazy IPA
Hops: Sabro, Citra, Galaxy
Availability: 12oz Cans, Draft. Year-round.
Debut: March 2022
6.8% ABV
The post Mother Earth adds Heavy Cloud Hazy IPA to year-round lineup appeared first on Beer Street Journal.