Buskey Strawberry Kiwi Cider coming Friday
admin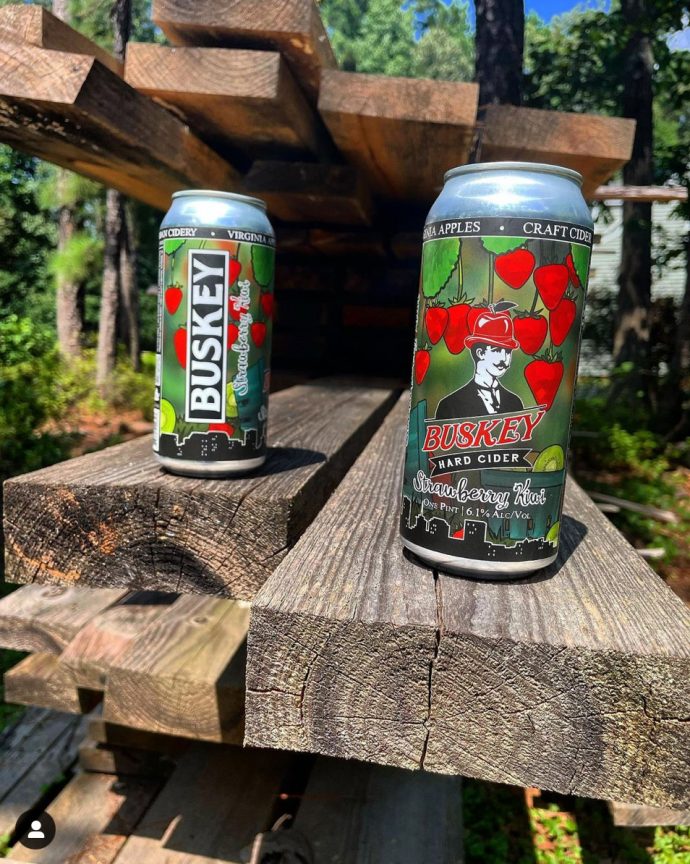 Richmond, Virginia's Buskey Cider releases a limited a new limited edition cider on August 27th – Buskey Strawberry Kiwi.
The hard cider features Virginia apples, plus strawberries and kiwis.
Smells like a strawberry, tastes like a kiwi!
RELATED: BUSKEY CIDER DEBUTS CIDER SOFT SERVE
16oz 4-pack cans are $14 each. Available at all Buskey locations starting at 12 noon. The cidery also delivers to Richmond and surrounding areas, Hampton Roads, and NOVA.
Style: Hard Cider (w/ Strawberries. Kiwis.)
Availability: 16oz Cans. Limited Release.
Debut: 8/27/21
6.1% ABV
Image: Buskey Cider
The post Buskey Strawberry Kiwi Cider coming Friday appeared first on Beer Street Journal.