Bud Light makes headlines with trans activist Dylan Mulvaney
admin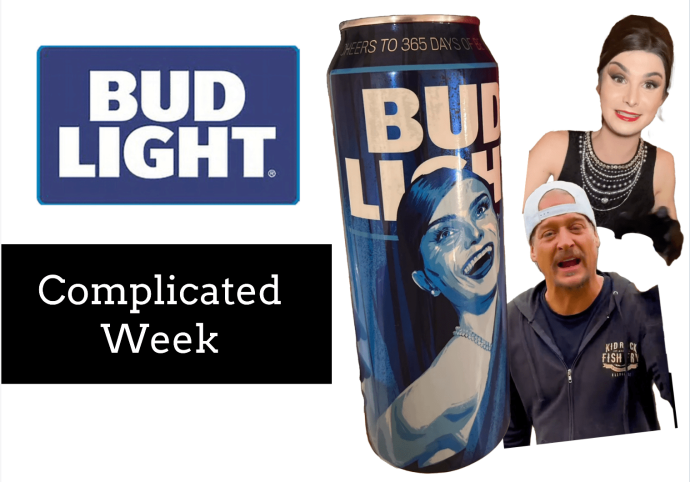 Anheuser-Busch might be the sworn enemy of craft beer, but this week they managed to ruffle the feathers of some of their own drinking base.
Cans to Dylan, Go Sports.
Dylan Mulvaney, an actress and transgender rights activist, has gained popularity over the last year as she detailed her gender transition in daily videos to her 10 million followers on TikTok. In a video this week, Mulvaney, dressed as Audrey Hepburn's character in "Breakfast at Tiffany's" announced that Bud Light has released cans with her image on them. "This month I celebrated my 365 days of womanhood and Bud Light sent me possibly the best gift ever — a can with my face on it." Additionally, Mulvaney was giving away $15,000 dollars as a part of a March Madness sweepstakes, which she admits- had no idea March Madness was related to basketball or sports.
Without context, many viewers of the video assumed Mulvaney was the new face of Bud Light, prompting condemnation from some on social media, and boycotts. A simple social media search yields users dumping cans of Bud Light, while supports of Bud Light's move calling those those boycotters "bigots."
Singer Kid Rock's stance on the issue was not so subtle.
It was a gift, Budweiser says.
In a general statement to news outlets "Budweiser works with hundreds of influencers across our brands as one of many ways to authentically connect with audiences across various demographics. From time to time we produce unique commemorative cans for fans and for brand influencers, like Dylan Mulvaney." The cans were created for Mulvaney celebrating her first 365 days of being a girl, and not publically for sale.
Not the first time.
This isn't Budweiser's first connection with the LGBTQ+ community. According to the brewery, the Budweiser brand has contributed more than $13 million dollars to various LGBTQ+ organizations over the past 20 years.
The post Bud Light makes headlines with trans activist Dylan Mulvaney appeared first on Beer Street Journal.