Blackberry Smoke band has their own beer thanks to New Realm
admin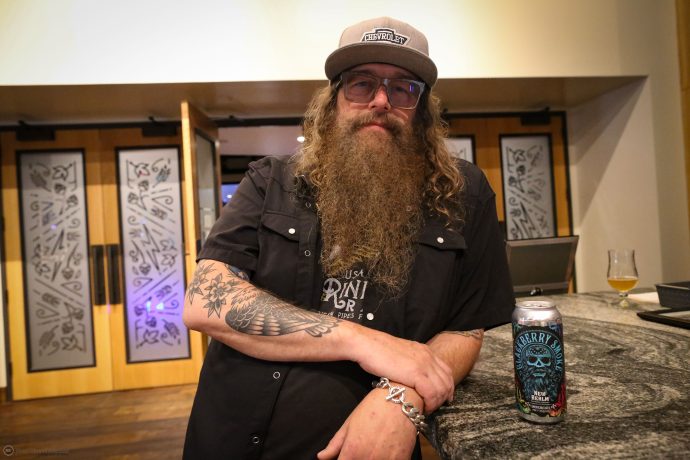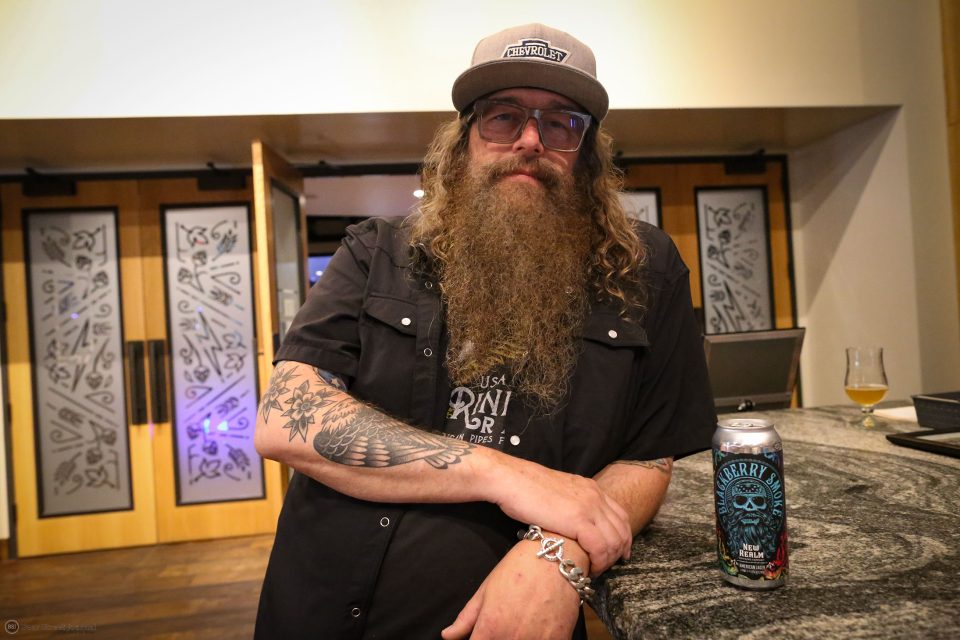 Music collaborations are nothing new in craft beer but that doesn't make each one unique. This is an either way it's cool statement – New Realm Brewing is releasing a beer with the band Blackberry Smoke. If you know the band, you're already excited. If you're not there yet, their music is in the tv show Yellowstone. In yet?
This collaboration comes from a mutual friendship between the band and New Realm Brewing that started back in high school. Here are New Realm, fresh cans of New Realm Blackberry Smoke Lager are being signed by Brit Turner, drummer. He greets me with a smile and a beard that literally says musican or craft brewer.
Blackberry Smoke, a rock/blues/country band formed in Atlanta, Georgia 21 years ago. "The best way to celebrate your 21st is with a beer!" Turner jokes. "But really though, it's the best way I can see. it." He always hoped there would be a full scale band inspired beer, but getting one is harder than you think. Brewery capacity and distribution is a complicated thing. Turner says there was a small scale "Smoke" beer made in North Carolina a few years ago, that was available at one of their sold out shows. The band hoped the rest would be available in distribution later. Their rabid music and beer-loving fans managed to drink it all that night and there was none left over.
"We knew a few of the New Realm Brewing folks as far back as high school,' Turner says. We have basically have our own record label situation and making a beer with a craft brewer really made sense to us," he adds. Blackberry Smoke started a year before the first iPod, a few years before YouTube and more than a decade before Spotify. "Our only choice was to tour," say Turner. Craft beer has that "out of the garage" feel to it like a lot of rock bands.
In preparation for Blackberry Smoke Lager, Turner sat down for a tasting session with brewmaster and co-founder Mitch Steele. "A lager just makes sense," Steele tells me. "We made it with a touch of pilsner malt on top of 2-Row, so there's a little bit of Europe in this lager." It's crazy how many bands we've interviewed lean towards the lighter side of beer like a pilsner or lager. Almost every time their reasoning is that they want to drink a few on stage and still be able to play.
Over the course of a few hours with the band, Turner's excitement was solely focused on what this beer means to their fans. Steele and Turner designed it with them in mind. "They got us where we are, and we wanted to do something for them," Turner says. "I'm more excited to see them drink it then I am to have it."
Mitch Steele himself is a guitarist and music fan, making it easy to put a little extra musical passion into it. Both brewing and music require emotion and passion if you want it to be good. New Realm Blackberry Smoke is about both.
Two decades ago Blackberry Smoke got together and started playing in bars. Not long after, they were performing with Guns N' Roses, Lynyrd Skynyrd, Eric Church, ZZ Top, and Zach Brown Band.
Honestly, to Turner and the rest of the band, this might be more exciting.
New Realm Blackberry Smoke Lager is available in 16-ounce cans and draft where ever New Realm is sold.
Style: Lager
Availability: 16oz Cans, Draft.
Debut: Late May, 2022
?? ABV
[See image gallery at beerstreetjournal.com]
The post Blackberry Smoke band has their own beer thanks to New Realm appeared first on Beer Street Journal.