Birds Fly South Ale Project to close October 10th
admin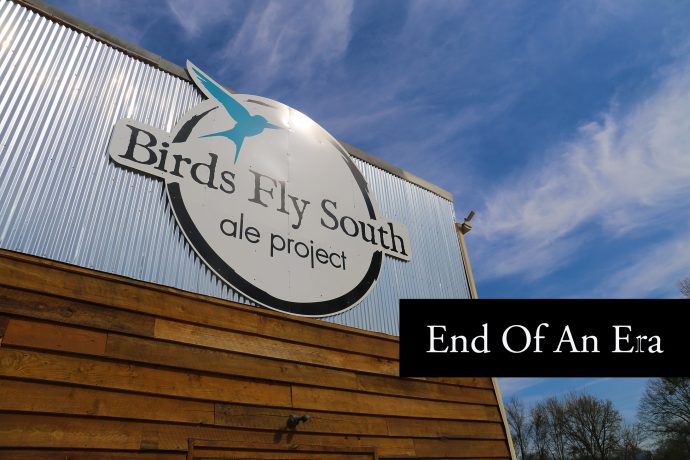 Greenville, South Carolina's Birds Fly South has announced they will close on October 10th, 2023.
Shawn and Lindsay Johnson started Birds Fly South Ale Project 7 years ago in the Hampton Station area of Greenville, South Carolina. The couple met and married while Shawn was in the Coast Guard in Clearwater, Florida. Shortly after getting married, the opportunity came for the Johnsons to move to either Hawaii or Alaska and they chose Alaska. As you can imagine, the weather in America's 49th state isn't as conducive to outdoor activities as Florida, so they took up brewing beer. Indoors.
A few years later, the family transferred back to Florida, and that's where Shawn & Lindsay's brewing career really took off. From the first time Beer Street Journal met Shawn, he always spoke so highly of his brewing mentor, Bob Sylvester, founder of St. Somewhere Brewing in Tampa, Florida.
Before Greenville, there was a stop in Washington D.C., putting in time assisting in the opening of Fair Winds Brewing Company, then getting transferred to South Carolina.
Last night, Shawn and Lindsay announced on Instagram the brewery would close after their final jazz event on October 10th.
We wish that this was a fairy tale ending, but recognize all good things must come to an end. Timing is everything, and we embarked on an expansion to increase our taproom sales that have taken a hit over the last year. We don't regret that decision, only the way we went about it.

The silver lining is that we are able to step away from the stress of running a business to have more time to focus on our family. This is our opportunity to embark on a new adventure and enjoy a new pace of life.

Birds Fly South via Instagram
On a personal note, Shawn and Lindsay, as well as the entire brewery crew and fans they call "The Flock" are some of the kindest, outgoing, family-focused breweries I've ever been to. Their wild ale Skin & Bone is still one of the best of its kind In the southeast. It's heartbreaking to hear this brewery won't be there on the next trip to Greenville.
Below are some pics from Beer Street Journal's first visit to Birds Fly South, featuring Shawn, Lindsay, and family back in August of 2016.
[See image gallery at beerstreetjournal.com]
The post Birds Fly South Ale Project to close October 10th appeared first on Beer Street Journal.