Anheuser-Busch sells Virtue Cider back to owner
admin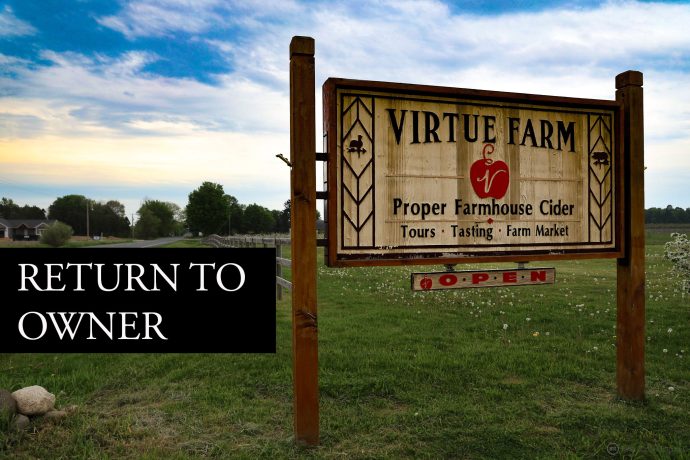 Quietly, Fennville, Michigan's Virtue Cider has returned back into the hands of the founder Greg Hall.
Virtue Cider is no longer part of Anheuser-Busch. This deal took place back in August, around the same time Anheuser Busch was selling off eight brands to Tilray, and has been flying almost completely under the radar until a mention of the sale surfaced this week in Crain's Grand Rapids Business.
After reaching out to Virtue Cider, a spokesperson with the A-B Craft Division confirms that Greg Hall reaquired the cidery back in August. Per the email:
Today we announced an agreement to purchase Virtue Cider from our partners at Anheuser-Busch. It's been a great five years with Anheuser-Busch, and I want to thank my colleagues and fellow craft brewery founders for believing in Virtue Cider and helping us create some of the best cider in the world.

Moving forward, we'll continue to focus on what we've always done: making world-class ciders that are fit for the table, being great stewards of the environment, and helping more people discover Fennville and all that Southwest Michigan has to offer.

Greg Hall, Founder, Virtue Cider
In 2015 it was reported that Virtue Cider had fallen behind financially. Ultimately Hall decided to sell off the controlling stake in Virtue to Anheuser Busch. In 2017, A-B bought the remaining stake in September 2017.
Fast forward to 2023, AB InBev has lost billions over the summer after a failed marketing campaign, and as mentioned earlier, sold off numerous brands including Shock Top, in their portfolio off to cannabis company, Tilray.
The deal is still pending approval through the Michigan Liquor Control Commission. The financials of the deal and closing date were not disclosed.
Beer Street Journal visited Virtue Cider earlier this summer. It's a bit off the beaten path, but quite peaceful (and delicious).
[See image gallery at beerstreetjournal.com]
The post Anheuser-Busch sells Virtue Cider back to owner appeared first on Beer Street Journal.