Anchor Brewing drops 49 states, ends Christmas Ale after 47 years
admin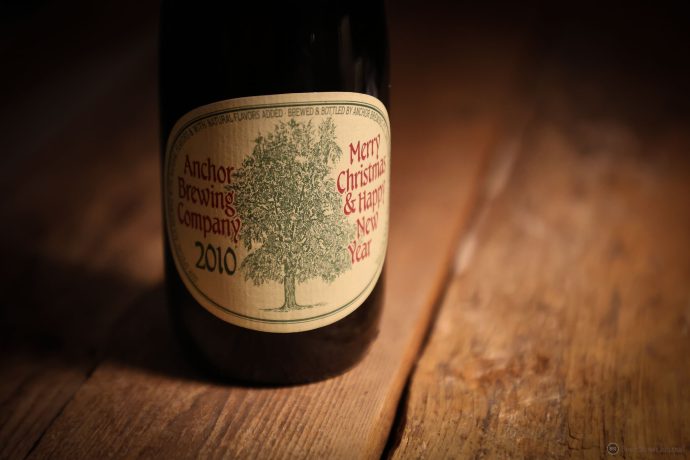 After years of national distribution, a heritage brand and legend in the beer industry will disappear from most of America this month. Anchor Brewing is drastically cutting its distribution footprint and cutting a famed Christmas seasonal release.
From now on, Anchor Brewing will only be available in California, where the brewery does 70% of its business.
"Tough economic realities"
Anchor and their external public relations teams were pretty terse on the root causes of this move, only stating that the cutting of America's longest-running Anchor Christmas Ale was due to "time-intensive and costly brewing and packaging requirements." Annual releases of Christmas Ale date back to 1975. Every single label since year one depicted a different hand-drawn tree, as well as a slightly different recipe every year.
There isn't another Christmas beer in America that has been released annually longer than Anchor Christmas.
Anchor Brewing was founded in 1896, and saved from bankruptcy by Fritz Maytag in 1965. In 2017, Japan's Sapporo Holdings acquired the brewery. Sapporo went on to acquire Stone Brewing as well in 2022.
Sam Singer, a representative for Anchor Brewing tells Beer Street Journal that the brewery will continue to take orders outside of California through 6/15/23. Any current "on order" product will ship through July 31, 2023.
A small amount of Anchor Christmas will be available on draft at Anchor Public Taps this coming season.
"A Ghost of Christmas Past"
Any mention of Anchor Christmas Ale has been scrubbed from Anchor's website.

Image: Beer Street Journal
The post Anchor Brewing drops 49 states, ends Christmas Ale after 47 years appeared first on Beer Street Journal.